How far does SSRS go for its clients?
Well we can give a specific answer – thousands of miles a year!
Douglas Lumsden, the founder of SSRS travels for business every year to meet new customers, showcase our products and also to install new boat racking systems in boathouses across the rowing world.
Where does Space Saver Visit?
We set off to do an inventory of the places Douglas has traveled to in order to meet rowers, coaches and to see clubs.  Starting in 2009 the Directors visited the Head of the Charles and the Head of the Schuylkill so that's 16,470 km which is 10,236 miles.
Then in 2010 Doug travelled to the US Rowing Convention in Tampa Florida which is15,108 km or 9,388 miles.
2011 and another US Rowing convention this time in Hartford, CT adding 16,334 km or 10,149 miles.
Then we gave him a short break (you know, time off for good behaviour!) and in 2014 we let him loose again this time in NYC (16,216 km or 10,076 miles) and the West Coast (San Francisco) with around 3,000 km driving around in the USA. So that adds a bit more to the total.
Now he's off to Brisbane (at least it's closer to home at 1,195 km or 742 miles) to install a Mechanical Stacker for a Dragon Boat Club.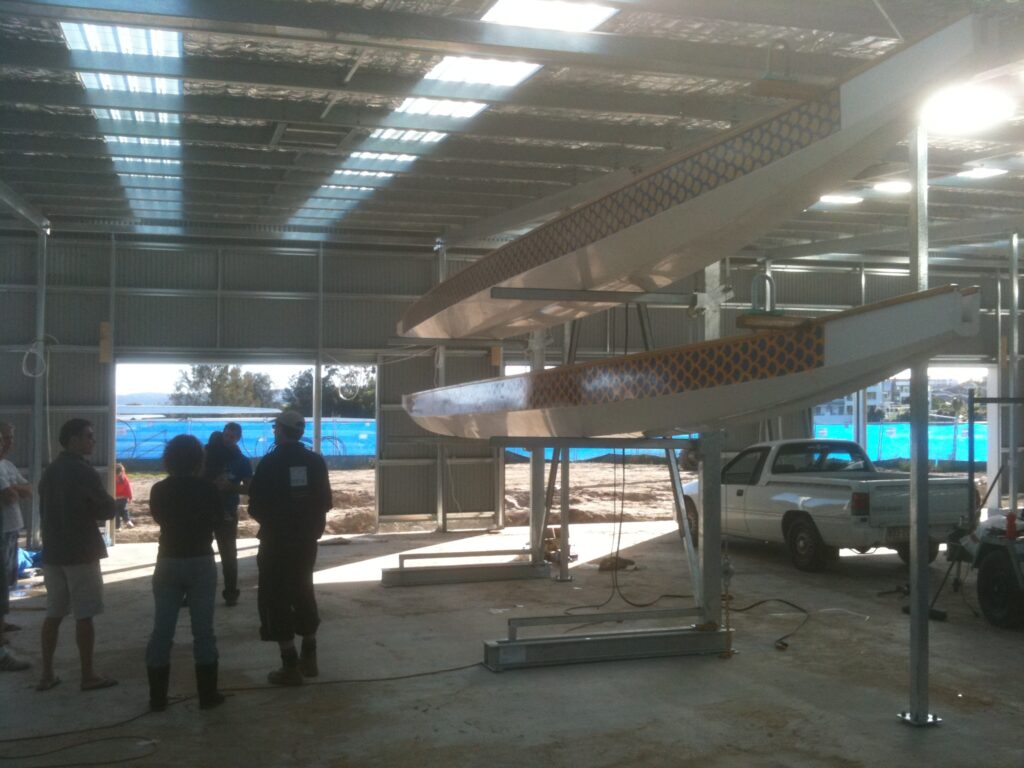 Total Distance Travelled 68,323 kms or 40,591 miles
Who says it's easy building a global business?!
Now, who would like Doug to visit them next?
– Canberra to Sydney to workshop engineers – redesign to fit into low roof space.  Check the stacker machine works, disassemble and load to truck, Drive Sydney to Brisbane and unload and reassemble…